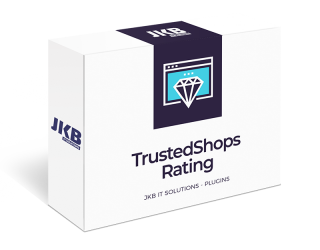 Shopware TrustedShops for Category
Every online shop likes to boast about its positive opinions, why not yours? What's more, the display of positive opinions significantly influences the store's position and builds confidence among customers.
The Shopware TrustedShops for Category Plugin makes the stars with the TrustedShops rating appear not only by the main web address in the search results but also in additional locations: under the category of the store and category pages in the search results.
The features of the Shopware TrustedShops for Category plugin:
Stars and TrustedShops ratings appear in search engines and on the category page of the store.
An additional exposure rating positively influences the position of a shop in search engines and raises the confidence of potential customers.