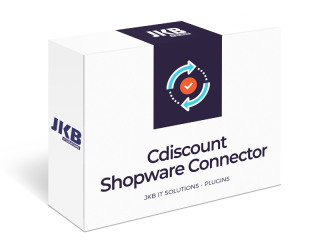 Cdiscount Shopware Connector
Plugin designed for people who sell their products on Cdiscount and run a shop based on Shopware. Cdiscount Shopware Connector provides integration and the ability to handle orders placed on Cdiscount from the Shopware level.
What do you gain?
Full integration of Cdiscount account with Shopware
Control of orders in one place
Saved time
Your business is growing while you can look for more ways to sell your product!
How does it work?
Orders are automatically imported from Cdiscount to Shopware. When the order is processed and receives a tracking number, the plugin sends information related to the shipment to Cdiscount and changes the order status in it. Fast, efficient and effective.