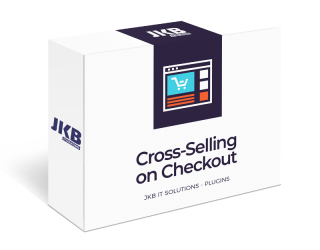 Shopware Cross-Selling on Checkout
The plugin allows you to choose the products you will offer to the client during the checkout process. These products should be linked to a specific category, and if the customer has a product from this category in the basket, then he/she will be offered a suggestion to purchase additional products. Example: for a paint category, additional products may be a brush, safety glasses, etc.
When a customer buys some paint, before the checkout process is complete, he/she will see an offer to buy a brush or glasses. With this tool you can quickly and easily increase the size of the order, and thus profit. You also do not need to link products individually product-product like in a classic crossseling (e.g. brush-red paint; brush-blue paint). With this plugin you can link products to a category, thus linking all products at once (e.g. product-category link: brush-paint).